You may or may not know that I work for a photography company and said company often flies me around the USA to take pictures or run a photobooth for their many fancy clients. Did you know, however, that they also fly me OUT of the country to take pictures for their fancy clients? Neither did I until a couple of weeks ago! When our booking coordinator e-mailed me to see if I would open myself up for a trip to Cancun, Mexico I took a look at my virgin passport and responded with a resounding "Hell Yes."
I got nervous as my trip approached, so I put a call out to my Facebook Network:
So this is crazy, but tickets out of LAX on Monday are currently $250 round-trip… so I'll just throw this out there: if you have a passport and want to go to Cancun with me … holler at your girl. I'm flying Southwest and I get into Cancun around 4pm Monday. I have a room, you can crash with me in exchange for being my friend and helping me stay safe if we want to leave the resort and see one of those cenotes water lagoon cave things. Bonus points if you like taking dumb pictures.
Open invite.

(Not a sex trip.)
Like my disclaimer? Some people are into radioactively pale women with butts who get asked all the time by dudes in gas stations if they are "part Asian," so it's important that your girl keeps it TOTALLY PROFESH. Maybe this is why no one wanted to go until the absolute last minute, when my friend and writing partner, Jasmine, texted me a picture of her flight confirmation. Hours later we boarded a plane to Cancun.
We checked into the hotel and ate at a little hole in the wall place across the street called Santos Mariscos. The owner told us that he also owned the excursion agency next door, so Jasmine and I asked him,
"Hey. You have any trips that will for sure, 100% without a doubt have us back at our hotel by 5pm tomorrow?"
"Oh, sure!" he said. He took out a little pamphlet with photos of ziplining, 4-wheelers, and a cenote. It had the words "EXTREME ADVENTURE!" on the cover.
"How much?" we asked, expecting the worst.
"85 per person."
"DONE."
We went back to the hotel and drank wine in the outdoor hot tub before going to sleep.
The EXTREME ADVENTURE van picked us up at the hotel at 8am. We picked up more people at a fancy resort and Jasmine and I knew we were in for a treat when a bunch of Canadians hopped in. The women wore camouflage and the patriarch of the family was this big old white dude with a shirt that said "SAFETY SECOND" on the front and "HALF ASSED CONSTRUCTION FOR A HALF ASSED PRICE" on the back.
The EXTREME ADVENTURE turned out to be more of a "somewhat to moderately" extreme adventure, but Jasmine and I had never done any of the activities before so we loved it. Jasmine and I constantly joked around and talked in weird voices with the guides. I'm fairly certain they said, "Yo. These American girls are goofy weird."
The EXTREME ADVENTURE included an ATV trip to the cenote. As it turned out I sucked at driving one and decided to ride with a guide. I was going to ride with the ATV technician who had gold teeth, but our main guide stepped in and said, "YO! GOOFY, WEIRD AMERICAN WOMEN ARE MY JAM, SO I'M GONNA RIDE WITH HER. YOU CAN CHILL OUT, BRO*."
* phrasing may have gotten lost in translation
… And that's I got to wrap my arms around the tour guide.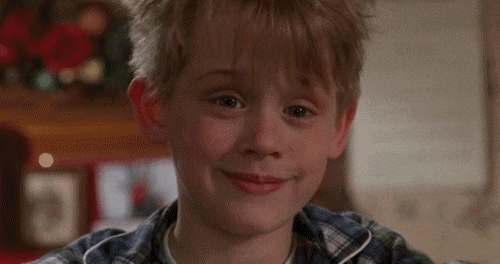 Jasmine and I decided to buy the picture package since there was no way in hell we were going to take our phones on the ziplines or ATV's. I picked out the best pictures and made an album for you to look at. Feel free to think that Jasmine and I are totally cool and awesome adventurers.
We got back to the hotel with plenty of time to enjoy the beach before I had to go to work.
Then I worked until 2am and we flew back to the USA at 8am.
I slept until two minutes ago.
We. Have. To. Go. Back.